From Above the Clouds is the debut children's book from Fierce Grace Publishing.
'Can I have a story?' Grace asks.
Grace's parents tell the magical tale of how as a sick baby, her determined spirit and the love of family and friends, helped guide her into the world.
A celebration of family, community, and the love, hopes, and dreams that accompany new life.
Written for children aged 4-7, From Above the Clouds is a unique and uplifting story that has broad appeal with children and parents alike.
The themes discussed make it an ideal resource for supporting social and emotional learning in children.
The beautifully illustrated world perfectly compliments the rhythmic storytelling and joyous ending. Layered and textured, each picture is a work of art that gently balances the universal themes with playfulness and fantasy.
From Above the Clouds is the perfect gift for baby showers, new babies, and birthdays.
A timeless book that families will treasure.
Find out more about the inspiration behind the book.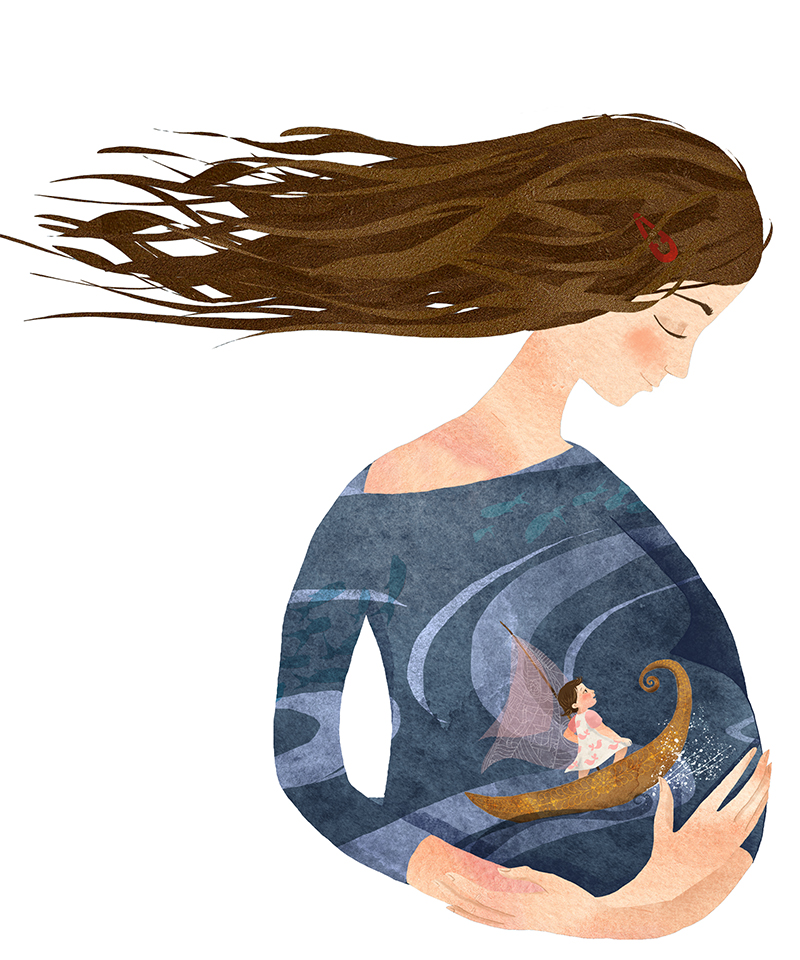 Author
Kezia Brett
Kezia writes for big people and small people, big screens and small screens, web pages and now… paper pages! From Above the Clouds is Kezia's debut children's book.
Kezia's professional career has taken her around the world, from managing a pub in country England, to working with Red Cross in remote communities across Asia/Pacific.
Kezia lives in Melbourne. She started Fierce Grace Publishing to create quality stories that entertain, inspire, and expand young minds.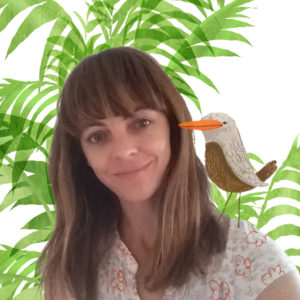 Illustrator
Martina Heiduczek
Martina grew up in a small village on the Baltic Sea in Germany. Here you could find her mostly galloping through the forests with flying piggy tails on her Shetland pony, drawing or reading.
These days she is an illustrator and graphic designer and lives in Australia.
Martina's illustrations are a mixture of digital and traditional media. With a passion for colour and textures she works with layers of scanned materials, coloured pencils, watercolour and gouache.
Her works are inspired by nature, people, places, and the emotionally moving and silly things she sees out there… Magic is everywhere!
Stockists
From Above the Clouds is available for sale in a number of Australian retailers.
Visit here to find out where you can buy the book in person.
Wholesale orders
Book and gift retailers can order directly from Fierce Grace Publishing. We currently supply a number of local shops and businesses.
We offer competitive terms, quick turnaround and quality service.
Please get in touch for more information.
Alternatively, retailers can purchase through Booktopia Publisher Services (BPS).
Schools and libraries
From Above the Clouds is a great classroom resource for story time or as a tool for social and emotional learning.
We have a number of purchase options for schools and libraries including through several library distributors.
And we have Teachers Notes!
Stay tuned
Fierce Grace Publishing has another exciting new book coming in 2019. A cheeky tale about a boy and the world's biggest booger!